El Rancho Grande Mexican Restaurant
Since I began helping the restaurant owners with their marketing in 2011, they've enjoyed an increase of over 30% in yearly revenues. In addition to designing their responsive website, I create in-store promotional materials, design their menus, handle their email marketing, social media, fundraising event publicity, and more.
Financial Services
I designed this simple website landing page for an accounting firm that offers a variety of investment opportunities. For this project, they needed a secure, elegant way to share confidential information with accredited investors. (I also wrote and designed the associated investment brochure.)
Capital Equipment Leasing
This website gives Fitness Club owners information on the benefits of leasing their state-of-the-art gym equipment from Kellian Capital, an accounting and leasing management firm.
Julie Neuffer, Author
I created the website content for college professor Julie Neuffer's definitive book on the movement known as "Fascinating Womanhood". It incorporated reader reviews, radio interviews, event calendars, and buying opportunities.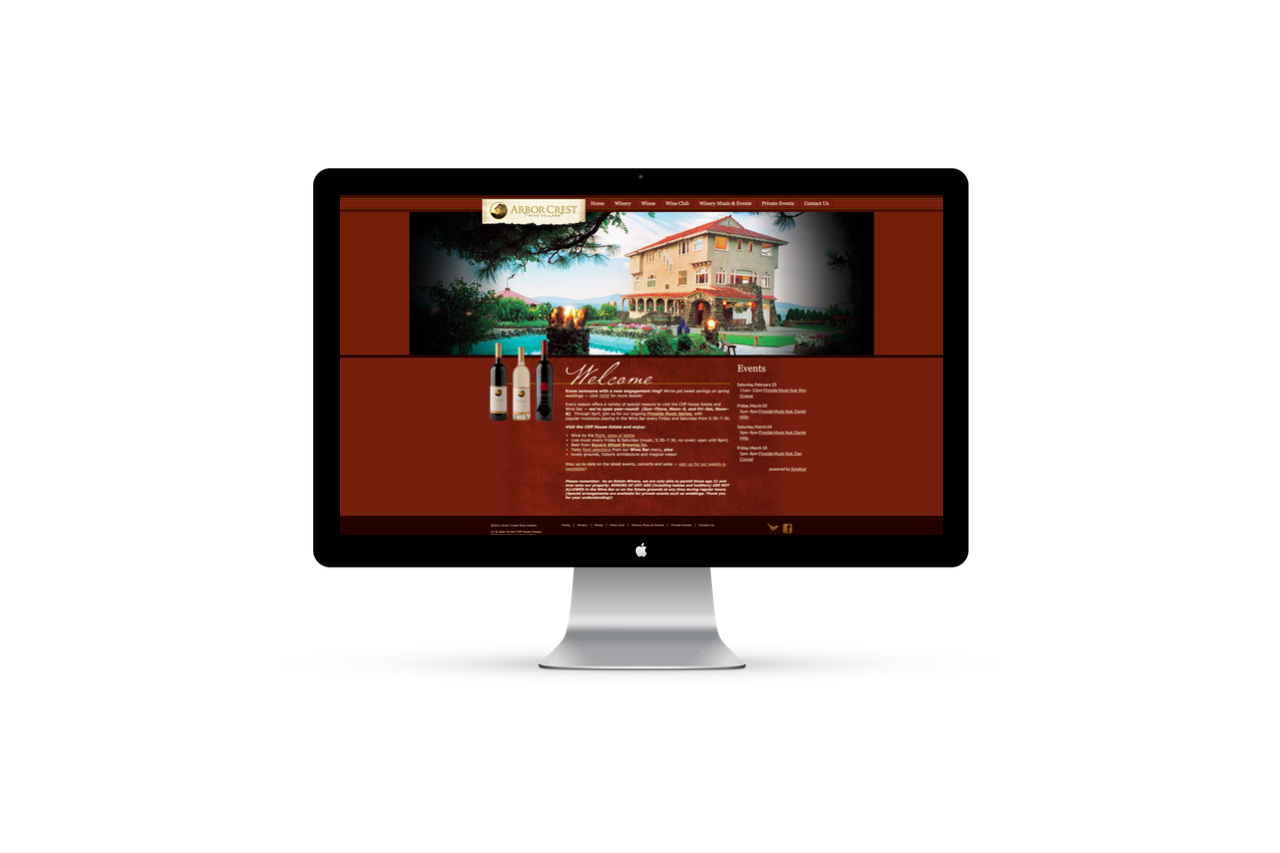 Arbor Crest Wine Cellars
Since 2011, I have been writing, designing and maintaining the content of a custom WordPress site, originally created for the winery by a local ad agency back in 2008. I'm pleased to announce the recent launch of a "new and improved" responsive site I developed for them — please click here to experience the results!