Advertising on "TRTV" at Arbor Crest Wine Cellars
The Tasting Room television ("TRTV") is the perfect in-store way for the winery to share key info with customers, including Event Publicity, Wine Lists and other Menus, Concert Schedules, Wine Club Ads, Venue Promotions and more. I design these graphics for use in both pixels and print.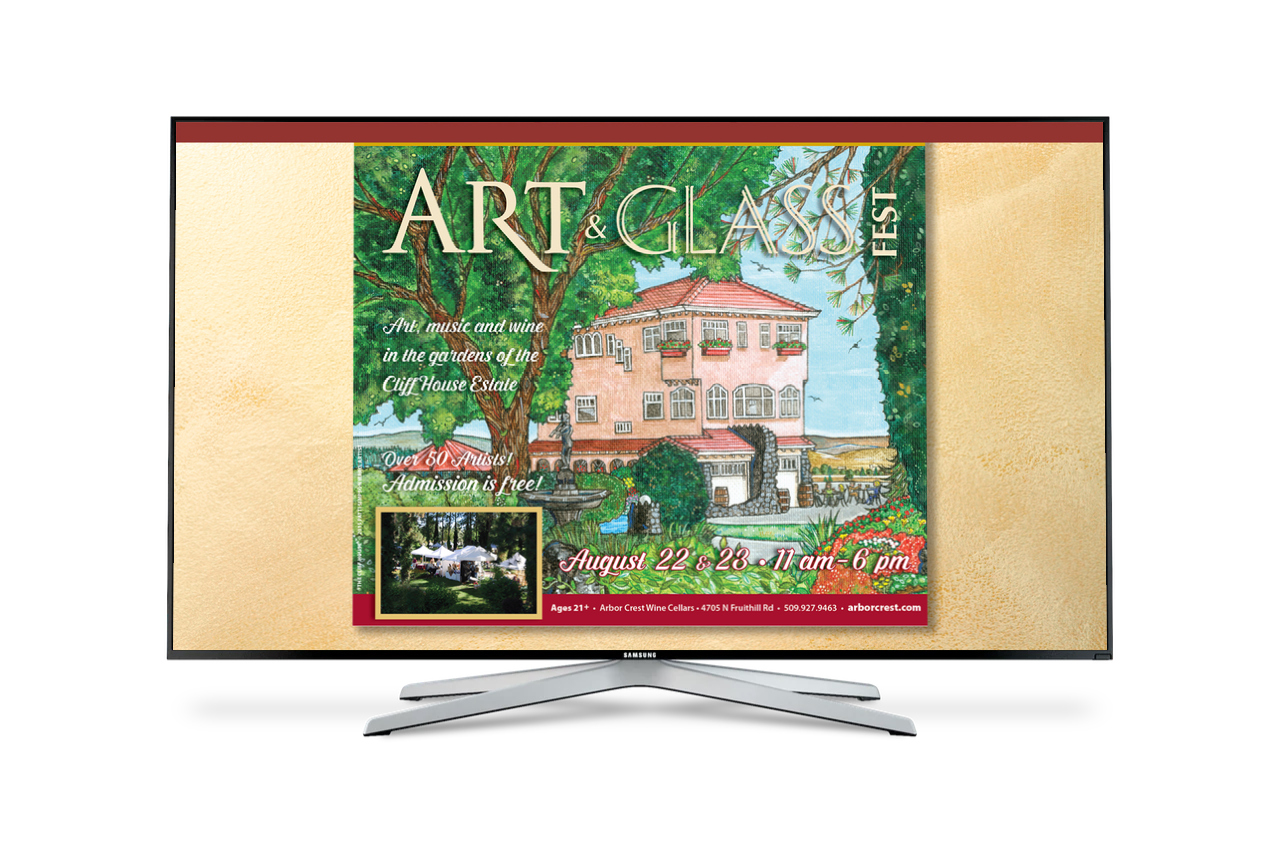 Showcasing Artists
Wine is art is a glass! And Arbor Crest loves supporting local artists with weekly and annual art showcases. I love partnering with these talents (like Larry Montgomery and Patti Simpson Ward, whose works are shown above) to design the event graphics!
Annual Holiday Art Show
I partnered with artist Debbie McCulley to create the graphics for this new event, continuing the tradition of showcasing our local talent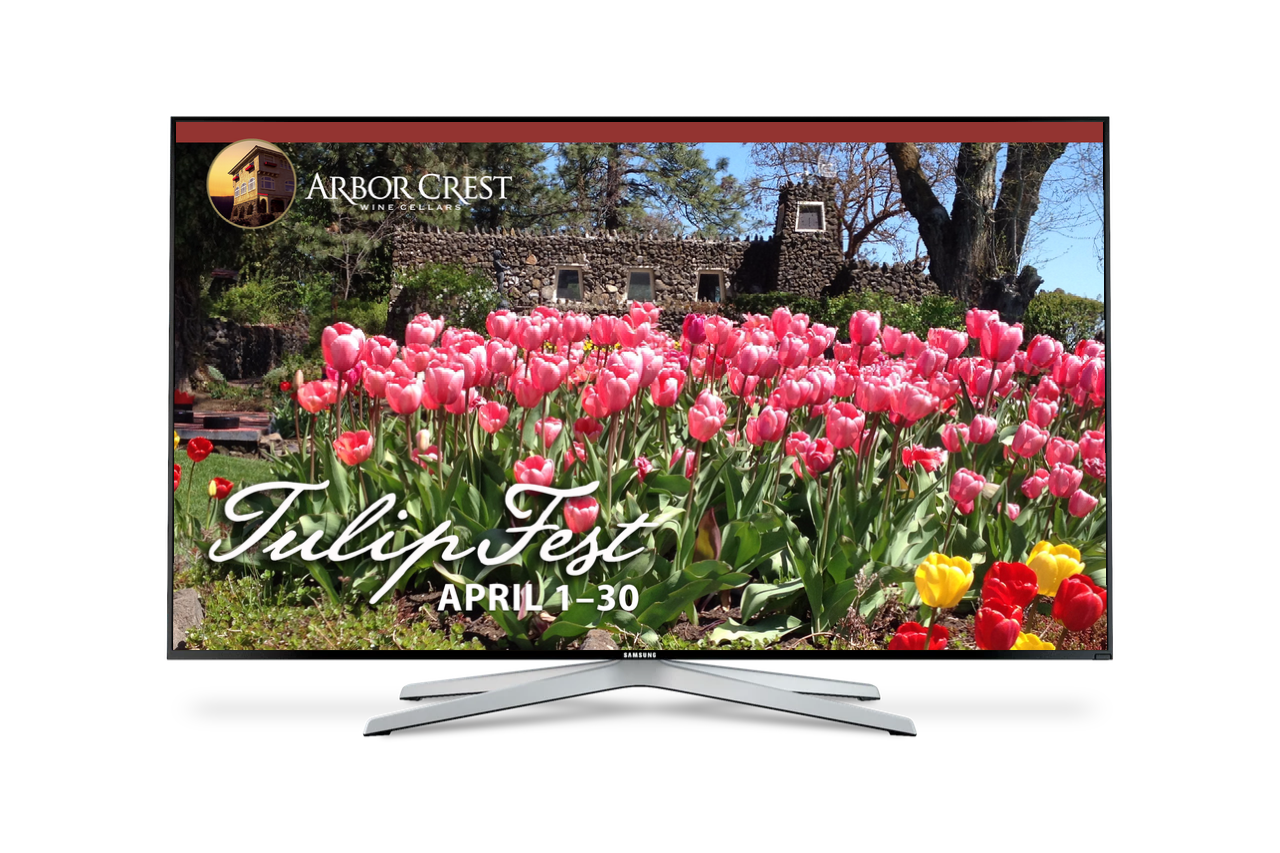 Annual Spring Celebration
The four-acre Estate is awash in thousands of bulbs during TulipFest every year. I took this photo in 2016, with the winery offices in the background (originally Royal N. Riblet's inventor's workshop)
Concert Promotions
Live music, 2x a week, year-round. And I get to do the graphics and promotions! Tasting Room TV, plus press releases, print ads, posters, web-based event calendars and more.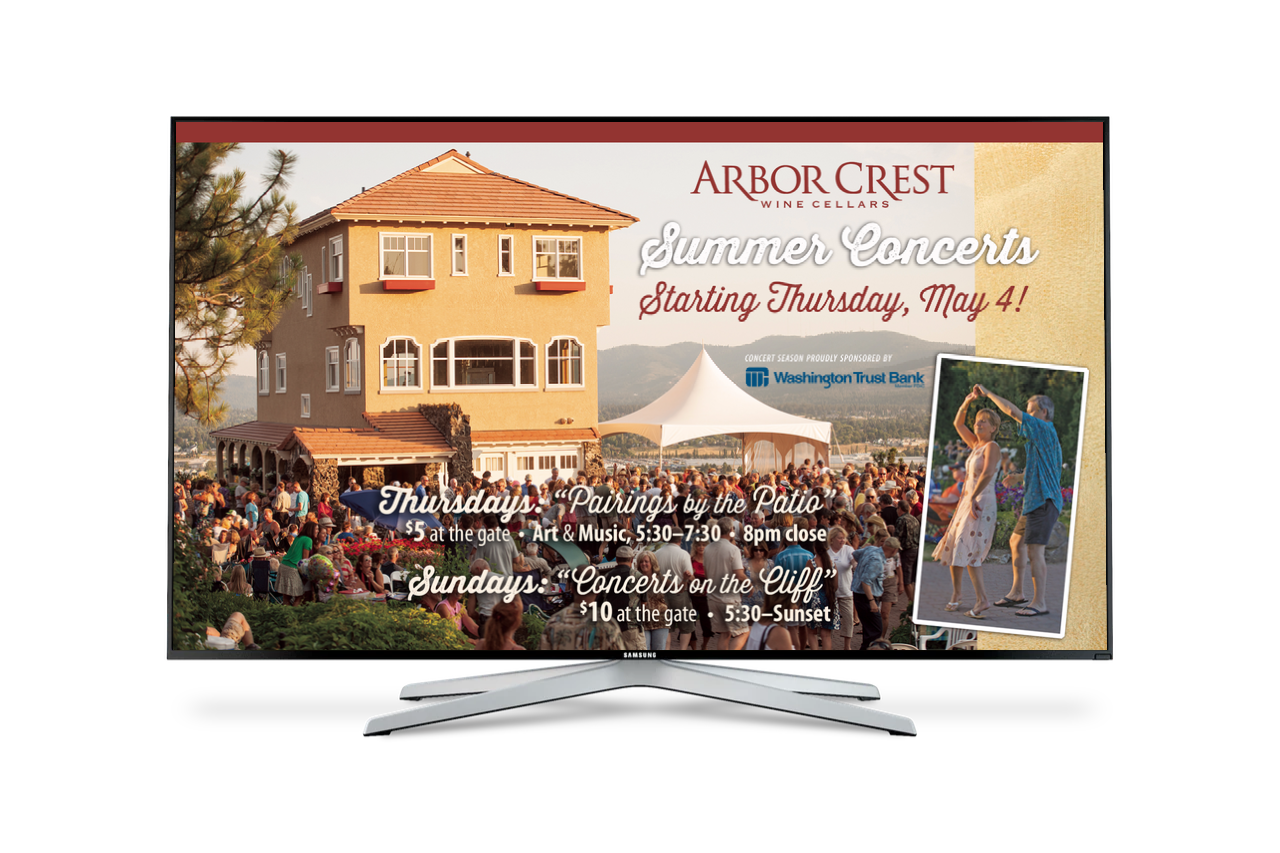 The Winery's Famous Summer Concert Series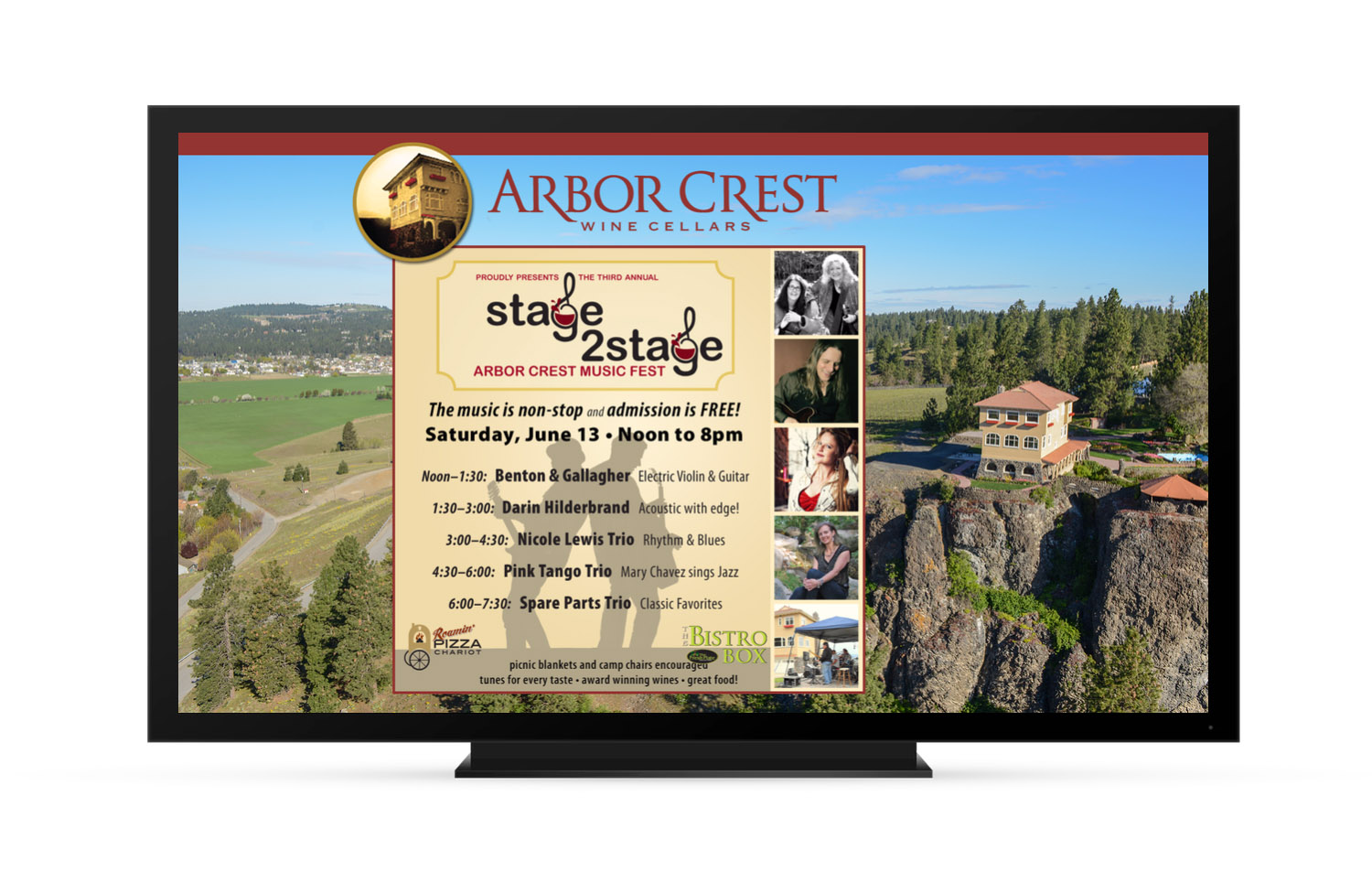 Summer Wine List
A busy Wine Bar needs lots of menus! for Wines by the glass. By the Flight. By the bottle or case. Seasonally changing food menus, for outdoor concerts and indoor fireside music (menu work always makes me hungry and thirsty!)
Yoga! With wine — and a view!
The Cliff House Estate
Beautiful in every season